Free Shipping For All Orders Of $200
The United Jewelry is a custom jewelry manufacturer & Supplier. We has been in the jewelry manufacturing business since 2014 and The United Jewelry has been successful in building trust among our customers and has established a good place in the jewelry industry.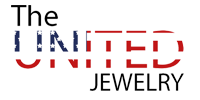 WHO WE ARE?
The United Jewelry is Custom Jewelry Manufacturer in India.
The United Jewelry initiated its operations as a jewelry manufacturer. Based in Jaipur city (India), the hub of gemstones and jewelry, The United Jewelry  today is a reputed wholesale jewelry supplier, that successfully caters to the ever-evolving demands of the global market. With a self-owned, elaborate and state-of-the-art manufacturing facility.
The United Jewelry specializes in meeting varied requirements of customization jewelry. Trained craftsmen, ingenious designers, modern infrastructure, reliable delivery systems and customer care have steered the Company in gaining the reputed stature of a trusted wholesale jewelry manufacturer in international market. An independent quality control cell ensures that only finest ornaments are designed, crafted and supplied by The United Jewelry consistently. The goodwill of the Company is a testimony of the ethical and fair business dealings that The United Jewelry has always adhered to as a jewelry manufacturer.
The Company fearlessly believes and states that quality is not just a promise but at regular practice at The United Jewelry. We also understand that your Gems are more than just enrichment, they are an extension of your character, and hence, we recognize custom Jewelry plans for you. So that you always receive what you had in mind. We also deal in baby jewelry so as to cover up the beauty of your young ones. Our clients are our significant resources. We concentrate on the most recent advancement also yet the decisions of our customers remain and will stay at the most extreme need. You can likewise share your particular encounters and thoughts regarding handmade jewelry at our website custom design section.
At The United Jewelry our merchandise goes through an extensive quality control process, to ensure that our customers only receive product of the reliable quality. We're so confident about the quality of our product, that we offer a 14-Day Return Policy.
We build a relationship of trust with every customer, because our customers are the most important part of our business. At The United Jewelry, you will receive prompt and courteous service from our customer service department. We take great pride in our large volume of repeat business and customer referrals, because serving our customers is the most important part of our business. Pave Diamond Jewelry Manufacturer, Earrings, Rings, Pendant, Necklace, Bracelet, Bangle, Shackle Lock, Brooch, Hair Pins, Safety Pins, Gemstone Jewelry, Pave Diamond Jewelry Supplier, Gold Jewelry Supplier, Wholesale Pave Diamond Jewelry, Handmade Pave Diamond Jewelry Manufacturer, Carabiner Lock Jewelry Manufacturer, Padlock Jewelry Supplier, Padlock Jewelry Manufacturer, Charm Holder Jewelry.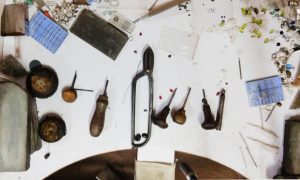 Jewelry expresses your mood, your attitude, your personality. Jewelry places your signature on your outfit. If you are in search of the perfect gift, jewelry is always appreciated and appropriate. Fashion-forward, unique, and exquisitely handcrafted, many The United Jewelry creations are inspired by world-renowned designers. Wear The United Jewelry  with pride, and you will sparkle with beauty and confidence everywhere you go!
Our Instagram Shop
– Instagram– https://www.instagram.com/the_united_jewelry/
Team'
Our Mission
We design jewelry that will bring a bit of beauty to your world, and a measure of solace and peace to you. Inscribed with life-affirming words and phrases, our work represents both the wonders of nature, and the power and mystery of our inner spiritual lives. We hope it resonates within a deeper place inside you.